At the beginning of the 18th century, Neglinge village consisted of three homesteads, Västergården, Mellangården and Nedergården. The current main building at Neglinge Gård is what used to be Mellangården. The main building consists of two connected parts. The older western part consists of a cottage under a gabled roof that contains a vestibule, chamber and a room with visible roof ridges and a large open fireplace. The chamber has since long been converted into a small kitchen. The eastern part is an extension with a slightly higher and larger house body with two living rooms, covered with a broken roof that hides a low, unfurnished attic. According to research reported in Barbro Strandman's book Neglinge By, it is likely that the older part dates from the 18th century, while the extension should have been built in the 1830s.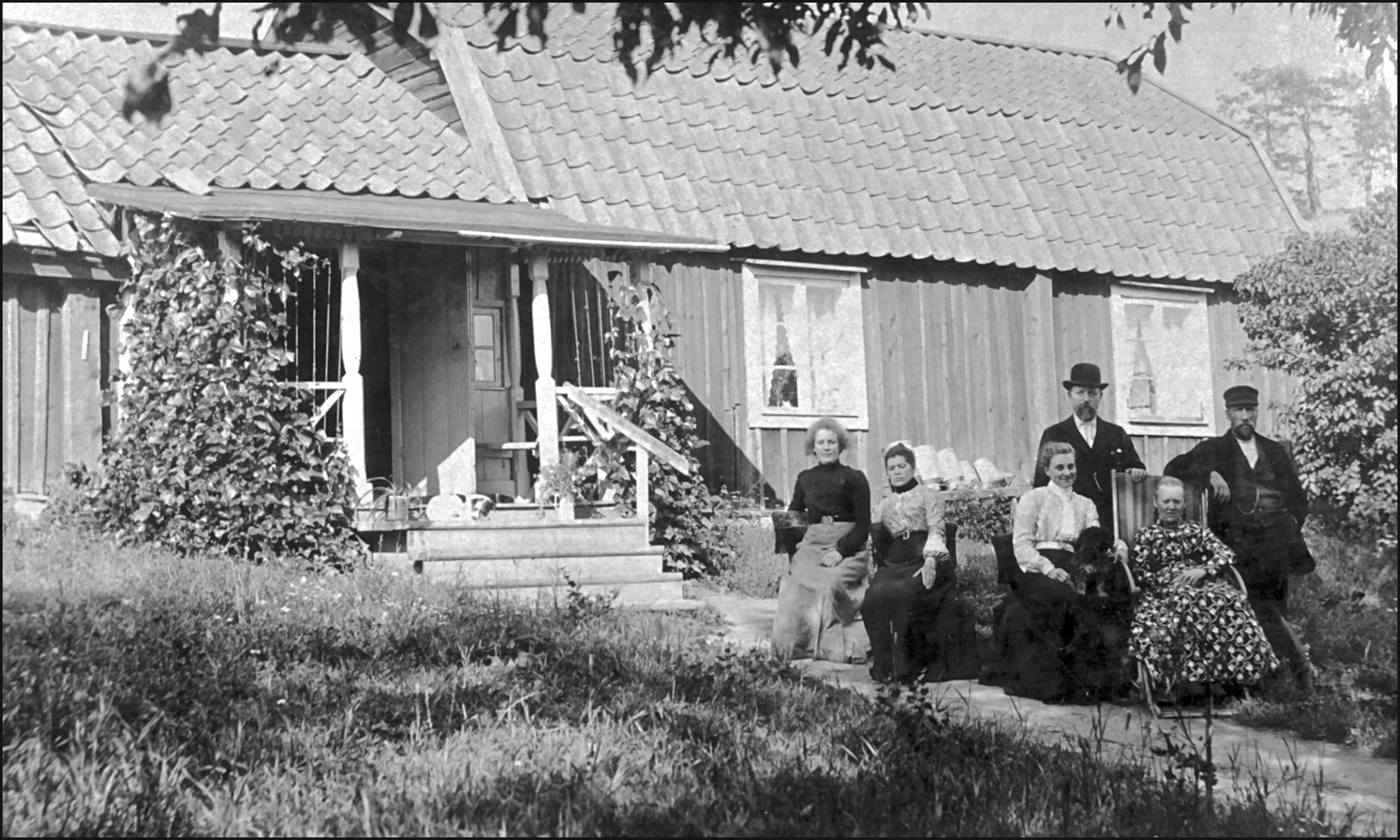 Before Neglinge Gård was handed over as a gift from railway AB Stockholm-Saltsjön to the community of Saltsjöbaden, the company had the buildings thoroughly restored. Neglinge Gård is now owned by Nacka Municipality but managed by Saltsjöbaden's Homeland Association and Saltsjöbaden's Handicrafts Association.
In 2017, several further improvements were made when new electric heating was installed, the fireplaces and the tiled stove were renovated. Outer panel, doors and windows were repainted according to the municipal antiquary's instructions.
The main building is mainly used for meetings of the Homeland Association and the Handicrafts Association. The farm is kept open in connection with the Homeland Association´s various activities, such as Autumn Market, National Day celebrations, etc.
The farm can also be rented for quiet events such as association meetings, quiet parties, etc. There is glass and china for around 25 people. Booking of the farm is done here on the website under "Rental of Neglinge farm". The Homeland Association reserves the right to decide if the activity fits in the house, as the board is responsible for a cultural building.
Here follows a more detailed description of the different parts of the house.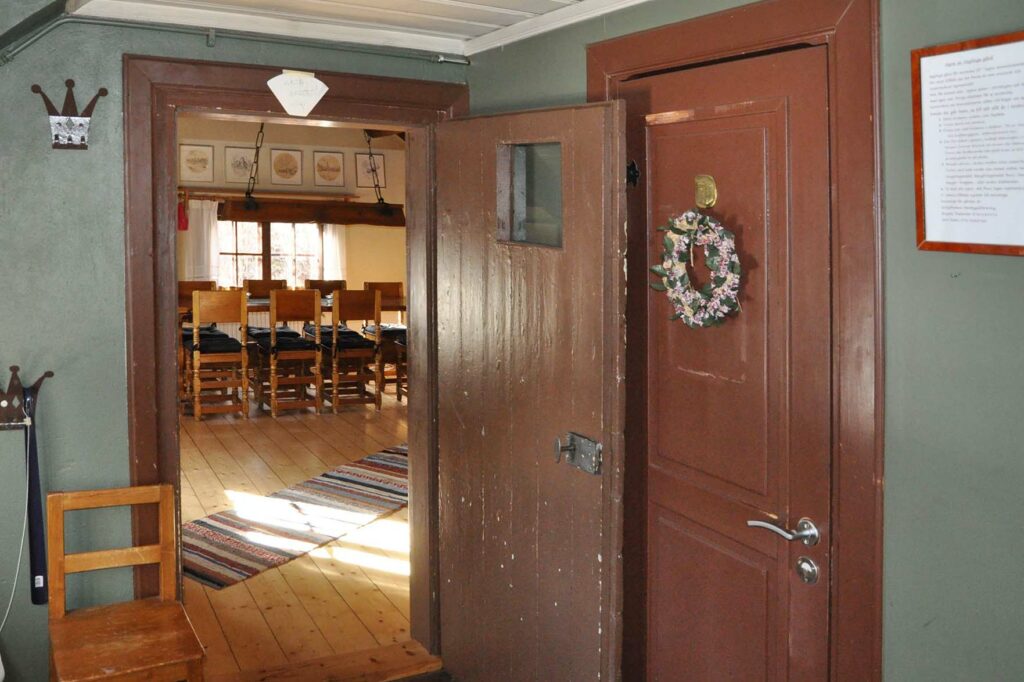 If you want to visit Neglinge Gård at a time other than in connection with the Homeland Association's activities, you can contact someone on the board.
You also have the opportunity to visit Neglinge Gård yourself and get some information about the various buildings via posted notices with a QR code.
Here is a link to the page with ski optic icon images 1910-1913.